ISEME Project: Iron Swords Emergency Medical Equipment
In the wake of the recent Gaza attack, we mourn the loss of innocent lives and are committed to making a difference. Elron Ventures, along with emergency medicine Doctors, Accelmed, Rachashei Lev, and Raveh Ravid, launched the ISEME Project - Iron Swords Emergency Medical Equipment, to front lines. In the combat zone, every minute is crucial, and having the right medical equipment can mean the difference between life and death.

We've already provided essential point-of-care ultrasound and advanced vital signal monitoring devices to frontline medical teams. As the demand for these life-saving medical equipment grows, we need your support to ensure more equipment and training reach those in need.

Join us in this vital mission. Your contribution will help save lives and provide crucial support to our heroes on the frontlines.
Join Us
Elik Etzion has been named one of the top influencing figures in the cybersecurity space by tech12
As a leading Israeli VC firm, we specialize in investing in promising early-stage ventures that exhibit the potential to become major successes. Our investment strategy centers on identifying areas where we can add value and create opportunities. This recognition is a remarkable achievement for us and validates our commitment to supporting innovative and impactful startups
Read More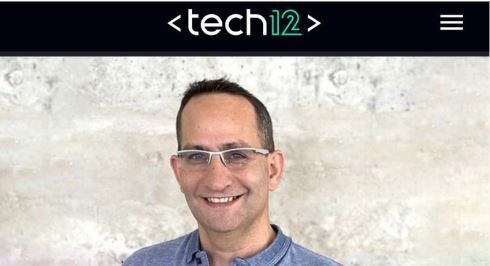 Our Portfolio
We think long term when we invest in early-stage ventures.
We look for strong teams capable of building major companies - entrepreneurs and founders who dream of changing the course of their industries, including enterprise software, cybersecurity, medical tech, and more.
See the full portfolio
About Us
Elron Ventures is one of the leading brands in the Israeli Venture Capital (VC) world since 1962. Our focus is in early-stage investing, where we leverage our expertise across an array of different industries and key strategic partnerships to provide capital and assistance to promising Israeli tech start-ups helping them achieve their goal of becoming true global leaders.
Learn More