CyberFutuer - Global CISO Investment Alliance powered by Elron Ventures
Experience the transformative power of collective innovation at CyberFuture, where visionary CISOs and cybersecurity entrepreneurs unite to redefine the future of cybersecurity. Connect with top industry leaders across diverse sectors such as banking, technology, retail, healthcare, and more. For promising early-stage startups, this is your chance to secure validation, investments, networking opportunities, guidance, and valuable support from experienced CISOs.
View CyberFuture Members
Elik Etzion has been named one of the top influencing figures in the cybersecurity space by tech12
As a leading Israeli VC firm, we specialize in investing in promising early-stage ventures that exhibit the potential to become major successes. Our investment strategy centers on identifying areas where we can add value and create opportunities. This recognition is a remarkable achievement for us and validates our commitment to supporting innovative and impactful startups
Read More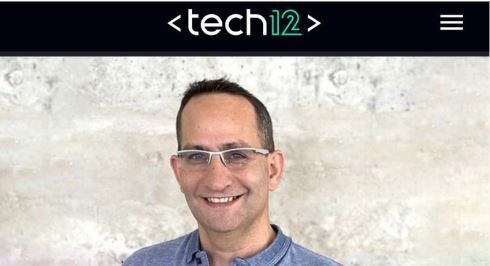 Our Portfolio
We think long term when we invest in early-stage ventures.
We look for strong teams capable of building major companies - entrepreneurs and founders who dream of changing the course of their industries, including enterprise software, cybersecurity, medical tech, and more.
See the full portfolio
About Us
Elron Ventures is one of the leading brands in the Israeli Venture Capital (VC) world since 1962. Our focus is in early-stage investing, where we leverage our expertise across an array of different industries and key strategic partnerships to provide capital and assistance to promising Israeli tech start-ups helping them achieve their goal of becoming true global leaders.
Learn More